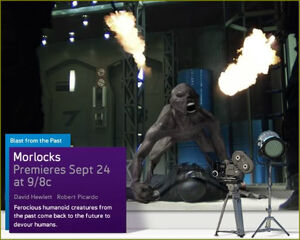 Morlocks is a 2011 Syfy film, featuring the Morlocks. The film is a radical re-imagining of the story of The Time Machine: An Invention. Taking place in modern times, this story features a device that opens a portal into the future, where terrifying creatures known as the Morlocks reign over the Earth.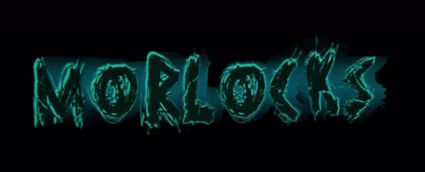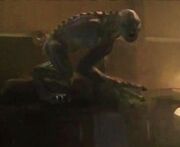 .
From the Syfy.com website:
An experimental time machine opens a window into the future and mutated monsters (the Morlocks) use it to come back to the present and go on a murderous rampage. Stars David Hewlett (Stargate Atlantis).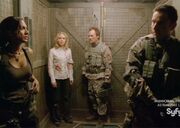 Dr. Radnor, a retired scientist and current science fiction writer, is called back to work at Tempus Flats when his Time Travel device, which he'd previously believed to be a failure, is stuck open and may soon doom the Earth.
Along with a team of marines, he must visit the future to retrieve the Latch, a device needed to close the time portal and save the Earth. But unfortunately, the future's infested with Morlocks and other deadly creatures, including Birds.
Colonel Wichita, meanwhile, wants to capture some Morlock DNA so that he can use it to save his son, who is dying of cancer.
References
Edit
Characters
Edit
Other Characters
Edit
Races & Species
Edit
Technology
Edit
Locations
Edit
Differences from The Time Machine
Edit
Community content is available under
CC-BY-SA
unless otherwise noted.